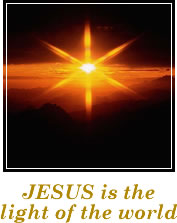 Welcome
Upcoming Church Events for 2020 (Click for more Details)

directory of services

Prayer Requests
Dial: 410-987-8460
Live Person Available - Monday - Friday, 9:00 am - 12 noon
Leave Prayer Requests on Answering Service
Email Requests to: Click > malae@earthlink.net

Question of the Week
Why Did Jesus Come?
Email Answer to: Click > malae@earthlink.net

Sunday School
Sunday: 9:00 am
Worship*
Sunday: 11:00 am

Friday Prayer Service
Friday: 7:00 pm

SPECIAL REQUEST
We need choir members!

If you have a desire to PRAISE, WORSHIP, and HONOR the LORD with your voice please come and join the Voices of the Apostolic House of Prayer Church. We welcome you with all the love JESUS has given us.
Please come and visit with us to see that our Pastor, Bishop Kenneth E. Butler, Sr. is a man of God, who loves the Lord, and will love you with that same love.
We are trusting God will fill our choir stand with additional voices. For more details, please call 410-987-8460.

*THESE SERVICES ARE SUBJECT TO AND WILL CHANGE AS THE HOLY GHOST DIRECTS